Jasani Group
Elegant collection | Fine Jewellery
Project: Photography & Design
The Jasani Group laid its foundation in India in 1966 and is one of the pioneers of the lndian diamond industry.
After becoming a DTC Sightholder in l973, the company has evolved to become one of India's largest sightholders and has successfully stamped its reputation across the global market.
Today, the Jasani Group is a strong vertically integrated company with expertise in all facets of the diamond industry, from rough trading to state-of-the-art diamond manufacturing, global distribution, jewellery manufacturing and marketing of branded jewellery.
www.jasanigroup.com
Brands & Corporate s
We Work With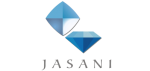 Jasani
Address
Gandhi Mansion, Above
South African Consulate,
3rd Floor, 20, Altamount Road,
Mumbai, Maharashtra 400026